For some, the colder seasons are a time for chilling out - as in slowing down, slothing around, hibernating...
But for us at Contentious Character, we like to keep the juices flowing. As they say, you can stop when you're dead.
So we're inviting you to our winery for a winter of indulgence via good food, great wine and excellent company by our roaring fire.
Here's what you can expect from us this July: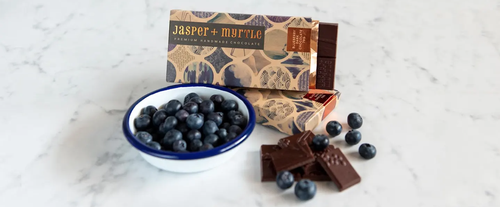 Sunday 11 July (as well as 25 July, 15 August and 29 August)
Wine and chocolate go hand in hand.
Like, literally, you could have a glass of our award-winning cool-climate wine in one hand and a piece (or block) of Jasper & Myrtle's artisanal chocolate in the other!
Join us on these Sundays at either 11am or 4pm for our beloved wine & chocolate tastings.
Saturday 17 July
Or is cheese more your thing?
Well head this whey to our Holy Trinity workshop of cheesemaking, cooking, pairing…and feasting.
Make your own Mozzarella and Ricotta, guided by our Wee Jasper cheesemaker, Bridgette.
Graze on a tasting plate of Camembert, Blue Vein, and Harvati, all with paired wines. Then, enjoy a marinated Haloumi salad for lunch - and of course, something sweet to finish.
PS. Check out this raving review by RiotACT of one of our previous cheesemaking workshops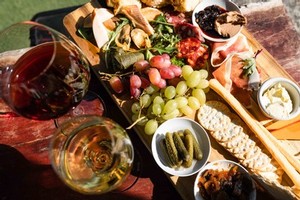 Saturday 24 July
CHRISTMAS HAS COME EARLY.
Who said we could only have roast turkey and pudding in December? Not us, thanks - we march to the beat of our drum.
And we're marching towards Christmas in July (for our 4th year too). Arrive to a red or white mulled wine followed by a 3-course dinner with options because there's sometimes no better gift than the gift of choice.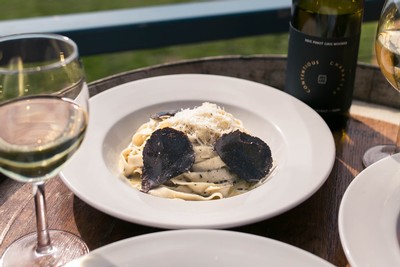 Saturday 31 July
With all the amazing events above, it's almost impossible to pick a favourite. Almost.
Our annual Truffle Gala is always incredibly delicious and luxurious with a 5-course dinner, classical music and a truffle talk.
If you love truffles, this night is NOT to be missed. There's really nothing else like it around.
So yeah, it's cold out there, that Canberra wind is as bone-chilling as ever and the sun is barely up before it goes down. But rug up, doll up and get ready to feast and indulge with us in the rolling hills of Wamboin.
Which event has got your name written all over it?