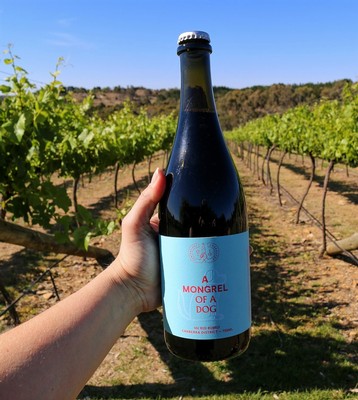 Imagine a glass of sparkling wine on your table, and there's something uplifting and chirpy about it. But not all that glitters is the colour of gold. Thanks to a Melbourne parliamentarian and a clever French winemaker, the first Australian sparkling burgundy found its way down Australian throats as early as 1881.
Since then, wine lovers all over the world now recognise sparkling red made with Shiraz as a true blue Aussie invention. Aussies didn't actually invent sparkling red wine – we can thank the Italians for giving us yet another pleasure for the senses. Particularly famous Italian sparklings are Lambrusco, from Emilia-Romagna or Lombardy and Brachetto d'Acqui, from Piedmont.
Remember bubbles are not just bubbles. Frizzante describes a bubbliness of 1-2 atmospheres of pressure in a bottle, compared to Champagne with 7 atmospheres and Lambrusco with 3-5 atmospheres.
LAMBRUSCO
Lambrusco is a name good enough to sing from a gondolier and describes both the grape and the wine. You may drink it sweet (dulce) or dry (secco), depending on your appetite. Dry Lambrusco is more rhubarb and sour cherry, and goes with meaty fare, like hamburgers or pepperoni pizza. Sweet Lambrusco tastes of boysenberries, blueberries and strawberries, so goes down well with a dessert of berry pie or waffles.
BRACHETTO D'ACQUI
Brachetto is the grape, coming from the d'Acqui region of Piedmont. Tasting of raspberry, blackberry, spice and cherries, it is sweet and, unlike our Australian red sparklings, low alcohol. If our sources are correct, it is best drunk with chocolate!
With a pile of Easter eggs, truffles and sundry bars leftover from Easter, this may be the time for all contentious characters to test that theory.
AUSTRALIAN SPARKLING SHIRAZ
While Shiraz is not an Australian grape, we can certainly claim sparkling Shiraz as our own. Instead of a mountain of berries, look for the spiciness of pepper and liquorice, with brown sugar and just a little blackberry.
Sparkling red is a great choice for breakfast with omelettes, fried eggs, beans or pastries. It's also a great accompaniment to a barbecue, but these days the famous Aussie barbecue is an endangered species. Remember its alcohol level is quite high and we don't want you drinking too much by yourself. (Drink contentiously. But responsibly.)
Contentious Character can supply you with A Mongrel of a Dog for your next intimate dinner. Our NV Red Blend Bubbly is an intriguing blend of red vintages from 2008 to 2014, all fermented in oak barrels to make a full-bodied red that's rich in complexity. It has a balance of sweetness and acidity which pairs well with your favourite spicy foods, and dark fruity flavours which pairs well with chocolate and coffee, all for a mere $30.
Put the sparkle back into your life. Better red than dead.
Our cellar door is open from 11 am to 8 pm Thursday to Sunday. Pop in and browse our exclusive cellar door deals, or order online through our website.
Our restaurant is also offering takeaway and dine-in options. Try the Founders Museum Wine and Feed Me Series, an unlimited tailored wine and food experience for 2hrs, bookings at 11:30, 2 pm, and 6 pm. $150 pp with discounts for locals and club members.
You can also dine in on our takeaway menu if seating is available. Call first to check. Walk-ins will be seated on first in, first-served basis. Takeaway will also still be available to order via the 'Book Now' tab on our website.
Murder Fifty Shades of Merlot in Your Cakehole
I COULD MURDER A MERLOT
Merlot is the biggest grape variety in all of France and 67 million French can't be wrong! Yet some people are still living in the dark ages of 2004. If you saw Miles in Sideways protest that he ain't gonna drink a fucking Merlot, you know what we mean. Merlot has come of age and, just like us, it really is time to grow up. Next time you thirst for a titillating, surprising glass of wine, then go ahead and murder a Merlot. Our Merlot is so delicious, like murder, it ought to be illegal.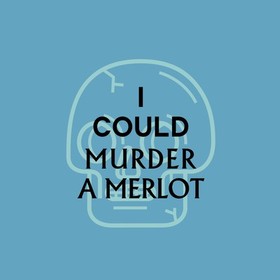 CRISP IN YOUR CAKEHOLE
We were talking about some of the big mouths in the wine industry and how no one knows everything about wine, not even middle aged men. Everyone's opinion is valid as long as we agree with it. But rather than say something crisp like, "shut your cakehole!", we decided to put something crisp into your cakehole. The obvious crispy wine is Riesling - with all that lemon and lime on the palette and nose, it's not contentious. But it's got to be the crispest wine for your cakehole.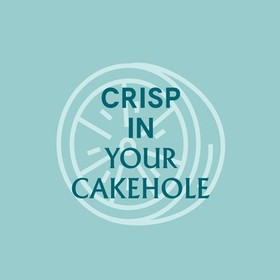 FIFTY SHADES OF GRAPE
When we say, "fifty shades", we could mean a wine that is very nuanced and subtle, or just our winemakers' heads. Our Pinot Gris has shades of white, red or blue grey, depending on whether you look at it first thing in the morning or after a few glasses. The 2015 erotic movie Fifty Shades of Grey, inspired us to name our very first Pinot Grigio, but we cannot guarantee the same effect.
A Note re Pinot Gris / Pinot Grigio - We often explain the origins of Pinot Gris and Pinot Grigio, its Italian counterpart in our cellar door. We will typically pick the version of the name that invokes the style of the wine, and in this case we decided this was our first Pinot Grigio.


Nobody needs reminding about the devastation caused by this Summer's bushfires. Luckily for us at Contentious Character, we managed to escape. But a few vineyards, like Tumbarumba not far from the ACT and others on the South Coast of NSW, were not so lucky. Even so, most have not escaped the constant swirl and sweep of smoke.
According to the Australian Wine Research Institute (AWRI), when vineyards and grapes are exposed to a lot of smoke, it can leave wine with an ashy, burnt or smoky taste. This is called "smoke taint". The official view is vintners should never release a wine they know to be affected by smoke taint. In fact, most vintners would rather pour their beloved wines down the sink than be hammered by an international wine critic further down the track.
But is this view a bit too, well, rigid?
What do these delicious foods have in common: peaches, tomatoes, potatoes, eggs, oysters, cheese, nuts and salmon? Clever chefs will guess right away – you can smoke them. But not many vintners think you can or should smoke your wines. Now that's contentious.
Nobody knows how much smoke a grape can handle before a wine tastes unpalatable. Grape variety makes a difference too – Sangiovese is affected more than cabernet sauvignon. Fresh smoke is better than stale smoke. Anyone who went into a pub in the old days before smokers got corralled into the gambling room, knows that stale smell.
We do know grapes can be affected quite early in their cycle, starting at least from the pea-berry stage, and that taint can also transfer through the leaves. Compounds from burnt wood bind with sugars in the grapes. These compounds get released during fermentation and over time, in their journey from barrel, to bottle, and potentially to your discerning taste buds.
One way to test them for smoke taint is through testing grapes and sampling early micro-ferments, which is good insurance and can help with planning for the vintage. Not everyone holds this view. Some think there is no correlation between a few wine samples and the final result.
One enterprising vintner even claims the smoky aroma and taste of tainted wine is not unlike single malt whisky, or using charred barrels to get a smoky taste into their wines.
We think there's a fine line between a subtle smoky taste and a wet ashtray.
Our view is a little more nuanced. Canberra has had its share of bushfires in the past and we know some of our grapes have probably been affected in some way or other, just as they have been by the drought and ever changing season – there are lots of variables still in play and how we work with the wine making we decide to undertake, will determine the 2020 vintage. We're challenged, excited and optimistic, that we'll still be able to bring some very interesting and high quality, wines, to market from 2020. Perhaps nature has, in its own way, contributed to the terroir. We might even be tempted to bring out a new label: Scomo's Smoky Chardy.
Then again, as we know, politics is all smoke and mirrors. You can trust Contentious Character to be a lot more honest.