SOME THINGS ARE NOT UP FOR DEBATE.
Like many of life's pleasures, our wines should be enjoyed in moderation.
Under the Liquor Control Reform Act 1998 it is an offence: to supply alcohol to a person under the age of 18 years (penalty exceeds $8,000), for a person under the age of 18 years to purchase or receive liquor (penalty exceeds $500). Liquor Licence No. LIQW824011781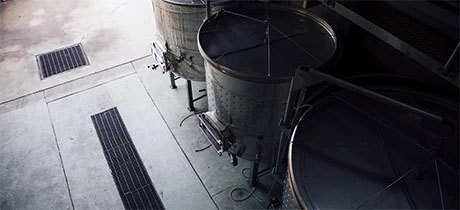 How much is shipping?
We charge a flat $15 Australia wide including GST per case, but shipping is capped at $15, and free if you are a Contentious Collector. If not a Contentious Collector it will be free if you order two or more cases.
How long does delivery take?
We deliver with Fastway. It usually takes 3-5 working days for delivery to East Coast capitals and 5-10 working days to other metropolitan and regional areas. Some country areas can take over 10 days.
We'll give you a clearer indication of when to expect your wine (based on your postcode) at the checkout stage. We ship orders as quickly as we can, but if there is a delay for some reason, we'll be sure to let you know. If you've ordered more than one case, in some instances, they may not arrive together.
How do I change or cancel an order?
If you've ordered through the 'One-Click Checkout', but quickly change your mind, there's an option to cancel and refund immediately.
Alternatively, you can call us on 0419 311 274, or email us on ross@contentiouscharacter.com.au , and we'll take care of things for you.
When will my refund be processed?
It can take some time for wine you return to reach us, so just let us know once it's been picked up, and we can initiate your credit or refund, which should appear on your account in a few working days.
Please note, if a multi-buy discount was applied to your order, and as a result of your return, your purchase no longer qualifies, we reserve the right to take this into account when processing your refund.
What happens if I'm not home for delivery?
Our courier (Fastway) is not associated with Australia Post, so we won't be able to leave a missed delivery at your nearest Post Office. We can leave your wine in a safe place, but be sure to tell us where by adding delivery instructions at the check out.
Otherwise, you might want to consider having your wine delivered to your work address, or consider ParcelPoint, a click and collect service.
The ParcelPoint network has over 1,300 locations nationwide. Pay just $1.90 per case, and your chosen ParcelPont location will send you an SMS when your wine has arrived. See if there's one near you at parcelpoint.com.au