1 December 2020 | Contentious Character
The Contentious Character 2020 Christmas Gift Guide
When looking for wine gifts and local Canberra produce gifts, Contentious Character have got you covered for your 2020 Christmas gift ideas. Make it a day with your Christmas shopping and book a wine tasting at our cellar door in Wamboin or order online (we ship Australia-wide).
Here are 8 Christmas present recommendations, brought to you by us Contentious Characters:
For the guzzler of reds and ONLY reds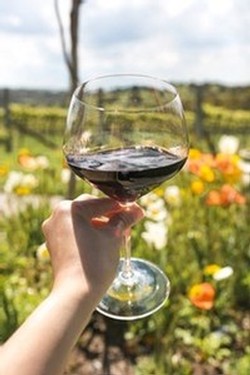 The perfect wine gift for the red wine drinker is a bottle (or case - imagine that under the tree on Christmas Day) of our 2018 Merlot. This is a full bodied wine with dominant plum and black cherry flavours with hints of graphite and earthy undertones. (PS. Our 2018 Merlot also makes for a respectable corporate gift for your colleagues and clients.)
For the one who can never make up their mind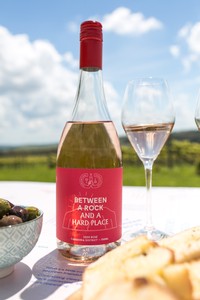 Red wine? White wine? There's always one mate who can't decide. They're 'Between A Rock And A Hard Place' which so happens to be the name of our 2020 Rose. This Rose throws flavours of strawberries and cream with hints of vanilla and a touch of sweetness. This is the wine we'll be sipping on Christmas Eve to get ready for the big day.
For the one who likes to push the envelope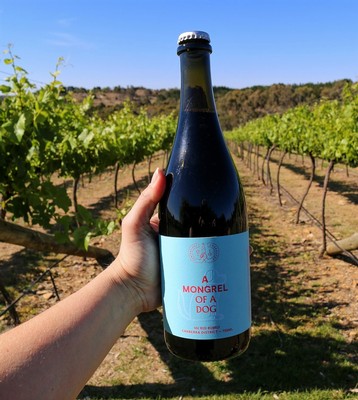 Our red bubbly is an intriguing blend of red vintages from 2008 to 2014, fermented in oak barrels and freshly carbonated. It's 'A Mongrel Of A Dog' and is definitely for those who love something different (but damn delicious). This sparkling red will get the party started these holidays (and it's also a great one for Christmas morning before the mother-in-law arrives…).
For the one who puts tomato sauce on everything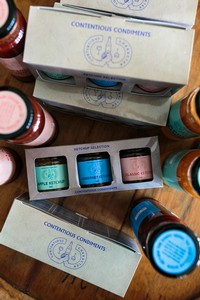 On steaks, on pies, on bread. On everything including whatever you're feasting on on Christmas Day. Our Cabernet Ketchup is housemade, big and rich and imbued with our red wine. Our Classic Ketchup is a great all-rounder. Both available in full-size at 10 dollars or in a gift pack for 20 dollars (which also includes our Apple Ketchup which goes deliciously with pork).
For the one who loves a good wine label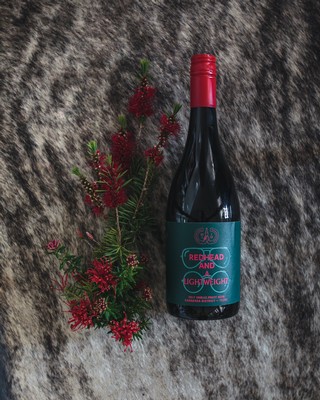 'Redhead And A Lightweight' is our 2017 Shiraz/ Pinot. We love it for its red fruit with spicy overtures on the nose and its fruity mouthfeel with good grip and length. But LOTS of our customers simply love the name and label. If you've got a redhead in the family, this one is a must-have for Christmas day laughs and conversations.
For the one who will drink anything (and a lot of it)
It's BEEN a year. And we wouldn't have gotten through it without wine (and each other, of course). Gift a mixed case of our newest wines as a Christmas present; 3x 2020 Riesling, 3 x 2020 Rose, 3 x V Red Bubbly and 3 x Reds (1 each of 2018 Merlot, 2017 Shiraz/Pinot Noir and 2018 Pinot Noir) and receive 15% off, free shipping AND a bonus Trio Boxed Contentious Ketchup Gift Pack. That should keep them happy!
BUY NOW WITH DISCOUNT, FREE SHIPPING + BONUS
You don't need to add the bonus Gift Pack to cart- we'll do that all for you when getting your gift ready!
For the one who's always after novel experiences
Treat your loved one to a day in the rolling hills of Wamboin. We offer three experiences;
Private Tasting with the Winemaker himself with a 3-course Lunch; tour the winery with a premium tasting held by the winemaker himself before a sumptuous 3-course lunch AND take home two of your favourite bottles
Indulgence Tasting; 12 wines paired with a gourmet cheese board featuring our housemade condiments. Some vintages here are up to 15 years old!
Vintage Wine Tasting with 3-course Lunch; taste a range of recent and aged vintages followed by a 3-course meal for two with a glass of paired wine
And the gift of choice...
And of course there's always that tricky family member who you can never find the right present for. Give them the gift of choice with a Contentious Character Gift Card that can be spent at our cellar door, shop, restaurant or online.
2020's been unprecedented (is that the millionth time that word's been used this year?) so all the more reason to love on and spoil each other this Christmas. We wish you a safe and happy holiday season and we thank you for supporting local this year and beyond.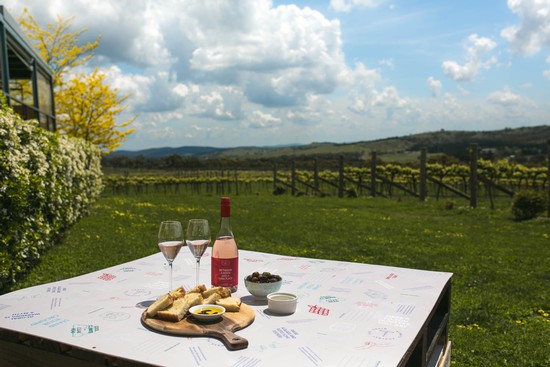 Comments