Truffle Dog Hunt Demo n Lunch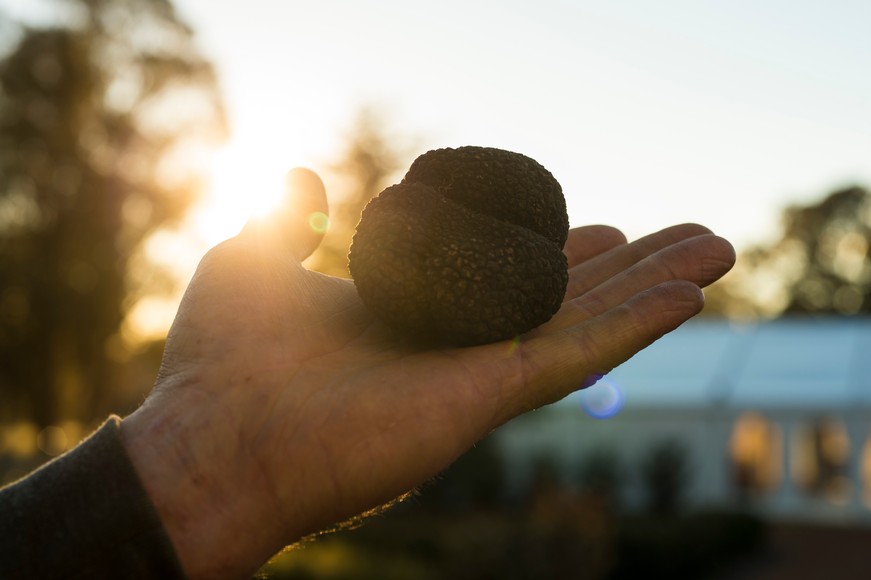 Dates available 19, 26 June or 3 July, or waitlist and we will get back to you.
Join us and the Truffle Dogs for a Truffle Dog Hunt demonstration (a little sneak peek into what a real hunt would be like) and talk on the lawn at the vineyard. Touch, feel and smell fresh truffles and ask any burning questions you've ever had about these delicacies!
Then, indulge in a two-course lunch with options for a special dessert, extra fresh shaved truffle (yes please!) and paired wines.
Children welcome, for 5-12 yrs $40, under 5 Free.
Menu:
Entrée - Handmade Pumpkin Ravioli, Sage Butter, Parmesan & Shaved Truffle.
Main - Seared Free Range Chicken Breast Fillet, Chestnut Mushroom & Truffle Cream Sauce.
Options - Dessert - Contentious Collaboration Chocolate Mousse with Jasper & Myrtle fresh Truffle infused Chocolate $16, add paired wines $20
DETAILS
DATE
Saturday 19 June, 26 June or 3 July
TIME
11am
TICKETS
From 40 dollars
PLACE
810 Norton Road, Wamboin NSW 2620
Book Now