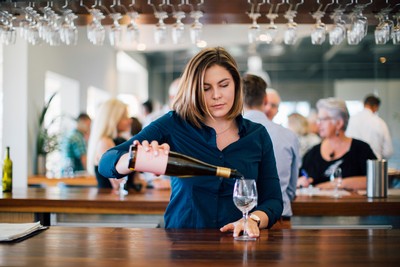 A fellow vigneron and old friend of mine, who happens to be French, once arrogantly said to me, 'Wine Awards are like haemorrhoids, sooner or later everyone gets one'.
I never thought much of it until we signed the papers to buy Lambert Vineyards and launched Contentious Character. Since then I've noticed many wineries cover their bottles in stickers pronouncing they've won this or that gold, silver or bronze.
And then the emails started coming in with invitations; invitations to enter international shows, national shows, state shows, city shows like the Sydney Royal Wine show, regional shows, small vigneron shows, cool climate shows, fortified wine shows, gender shows like the Australian Wine Women of the Year and the Young Gun of Wine awards and varietal shows like the Canberra International Riesling Challenge. In fact, there are over 100 shows in Australia alone.
HOW THE AUSSIES SCORE
The Australian system of medals and trophies awards wines out of 20 points. Only one trophy a year is awarded, making it a real winner. But medals are not like the Olympic gold, silver, bronze system. They are more like school grading; any wine that scores over the baseline earns a gold, silver or bronze medal. A bronze medal on a bottle of wine doesn't mean it's the third best wine in its category; it just means the judges found it drinkable.
Classes are another thing. Shows can have hundreds of classes. Is a trophy for 'best shiraz under $10' class worth more than a gold medal in the 'best shiraz under $25' class? A double gold is when all judges agree the wine deserves a gold medal and the increasingly prevalent blue-gold medal indicates they judged the wine with food. This, to me, is the superior way to judge a wine!

It's important to keep in mind thought ath just because a bottle has no medal, trophy or points doesn't mean anything except it was never entered into a show. Judges at big shows taste hundreds of wines a day, so their palette could be muddied. 'Wine fatigue' means bigger, bolder wines are likely to win the top prizes so if you're a fan of softer, more elegant wine, medal winners might not suit your taste anyway.
HOW THE YANKS DO IT
The American system —Australian judges, James Halliday and Huon Hooke prefer it - sees wine ranked out of 100. This is why you'll see many wines advertised as having been awarded scores of 95+.
Here's how to interpret it:
Scores of 95 to 100 are highly recommended wines — 98 is fantastic
99 and 100 are rare, but occasionally awarded to particularly good vintages
Anything above 90 is still classed as outstanding
85 to 89 is very good
80 to 84 creates your baseline for a good wine, which you'll reach for again
75 to 79 is the condescending 'drinkable' category
Everything below is generally not recommended.
While some wineries will put their scores out of 100 on the bottle, they most likely won't bother unless it's over 90. This may be a better indicator of a recommended wine than the medal system.
With all this in mind, Contentious Character chose a select group of medal and point-based awards to enter as a starting point for our award journey. James Halliday Wine Companion was the first to pass judgement on four of our wines.
With the scores below, we're feeling chuffed enough to make a fuss like all the others. The detailed notes are available in the 2020 and 2021 Halliday Wine Companion.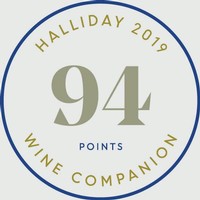 Some of our Founders Museum wines (as far back as the 2001 vintage) also won awards back in their heyday. And I've noted with interest some awarded wines are still drinking exceptionally well so perhaps there is something in the awards business after all.
Is that a little itch I feel down around my bottom?