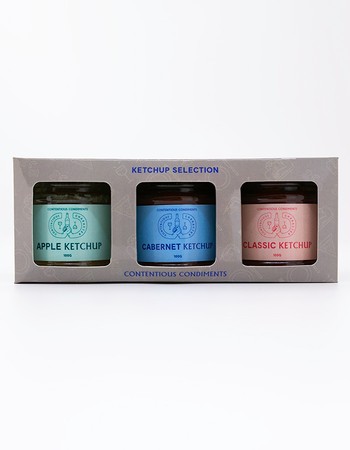 Trio Boxed Ketchup Gift Pack
Contentious Character
This one's for the ketchup lovers; a selection of Classic, Cabernet and Apple Ketchup.
Classic Ketchup: Great all-rounder, perfect for pies, chips and sausages.
Cabernet Ketchup: Bigger richer ketchup imbued with our Cabernet! Best with beef or the perfect addition to a burger.
Apple Ketchup: Housemade, sweet and sharp. Perfect with pulled pork.