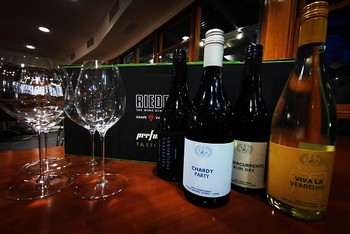 Special Wine Tasting Experience
Enjoy our special customised wine tasting paired with the RIEDEL performance glasses for the ULTIMATE experience.
Package include:
1xVerdelho 2021 (Viva La Verdehlo) 750ml
1xChardonnay 2021 (Chardy Party) 750 ml
1xMerlot 2018 (Contentious Character) 750 ml
1xPinot Noir 2018 (Undercurrents Run Dry) 750 ml
1 set of RIEDEL Performance Glasses (4 glasses)
Free delivery nationwide.
Additionally, we also offer a complimentary one on one virtual wine tasting upon the purchase of this lovely gift combo. Contact us at 02 6238 3830 to secure your ultimate wine tasting experience. (Please allow 7 days of notice for us to schedule in the Virtual Wine Tasting experience).