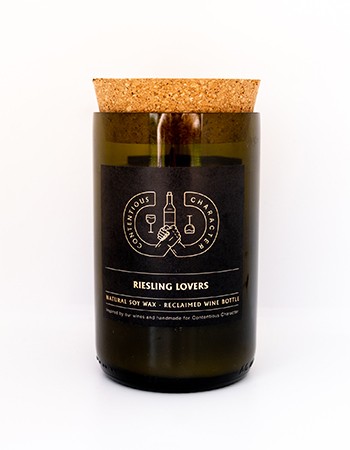 Riesling Lovers
Bergamot, lavender & cedarwood soy wax candle
RELAX & ESCAPE FROM THE EVERYDAY
Our Wine Bottle Candle Collection is inspired by our wines and the aromas they evoke.
Working together with Mojo Candle Co, they are handcrafted from a simple artisanal process, making each one completely sustainable and wonderfully unique. These candles are upcycled from wine Bottle Vessels collected from our Cellar Door.
With a 50+ hour burn time, each candle is created with premium Soy Wax infused with high quality fragrances for the perfect burn, each and every time.
Top Notes: Bergamot, Lemon
Middle Notes: French Lavender, Rosemary
Base Notes: Amber, Cedarwood, Coconut, Pineapple & Vanilla