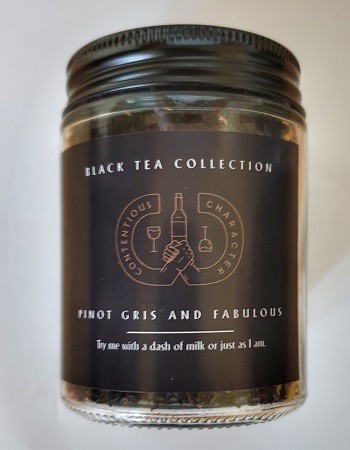 Pinot Gris and Fabulous Tea
Contentious Tea
Aromatic like a Pinot Gris and flowing with floral and stone fruit notes. This French Earl Grey blend is seamless and full of life, like a warm and floral afternoon in Paris.
Brew me at 100 degrees for 2 minutes.
Ingredients: Earl grey tea, rose petals, calendula flower, apricot, mango natural and organic flavour.