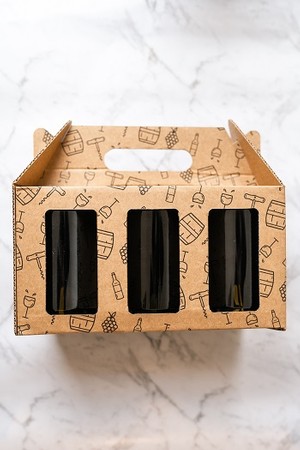 Drinking Glasses (6pc, Kraft box)
Contentious Character
We've upcycled empty wine bottles into this set of 6 handcrafted drinking glasses, with a solid handfeel.
Each glass has a capacity of about 330ml and they come, ready to gift (or keep) in a rustic, Kraft cardboard carry box.
We also sell these beautiful sustainably-minded glasses in a pair of 2.