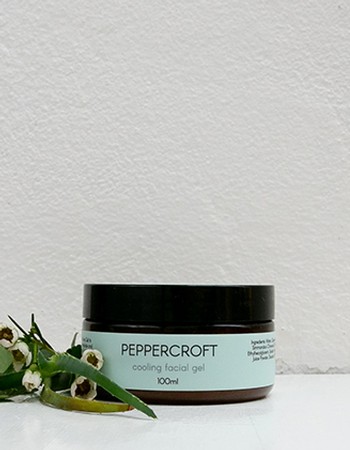 Cooling Facial Gel
Peppercroft
100ml
The ultimate, ultra-calming formulation with Aloe Vera Gel to soothe, Watermelon and Jojoba oils to moisturise and Roman Camomile to settle inflammation.
This gel is perfect in the warmer months after a day in the sun or the cooler months after you've been out in the wind. Light and quickly-absorbed, your skin is sure to love this product's boost of hydration and its calming properties.
sulphate free
paraben free
free of artificial colours and fragrances
septic-safe
Suitable for all skin types including normal, oily, combination, dry, dehydrated, mature, inflamed and sensitive.