Sunset Forage, a Canberran collaboration
Two award-winning Canberra region producers and a cocktail guru. NOT the beginning of some joke but the Future Of Cocktails.
Meet Sunset Forage, a creative collaboration between Underground Spirits, Contentious Character Winery and The Martini Whisperer.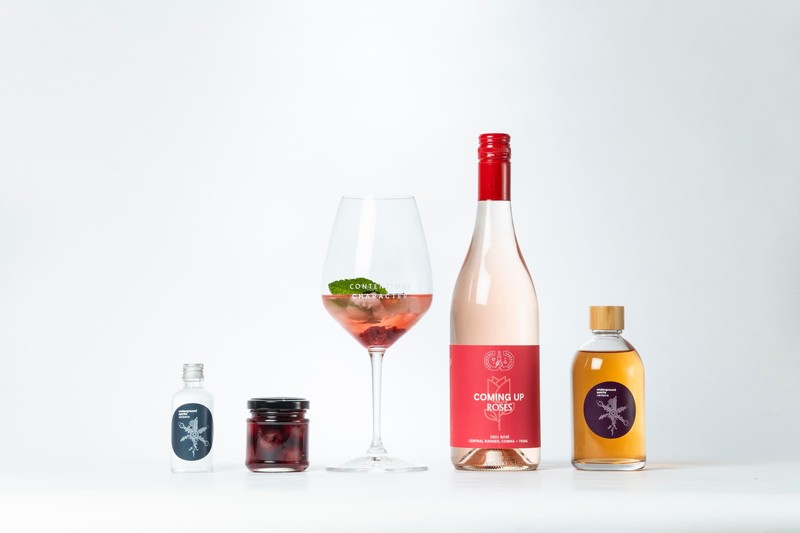 Each pack contains all the ingredients to make the perfect 'Sunset Forage' cocktail and you have access to an eloquent video, fashioning the entire cocktail experience as something to enjoy, have fun and learn!
Ingredients:
Contentious Character 2021 Rosé 'Coming Up Roses' (750ml): a savoury-styled rose made from shiraz grapes
Underground Spirits Shiraz Gin with Tasmanian Pepperberries (250ml): notes of vanilla, toast and cedar with the fruity juicy characters of the shiraz
Underground Spirits Vodka (50ml) and Cherries: make your very own cherry liqueur at home!
Detail printed cocktail card
For the first round, garnish with fresh raspberries and mint for a seriously, dangerously moreish cocktail. Next, have a gander for your own garnish to personalise your Sunset Forage. We're imagining sliced strawberries and rosemary from the garden or keep it simple with some orange peel.
And finally, here's the Martini Whisperer himself, walking you through how to mix your Sunset Forage: