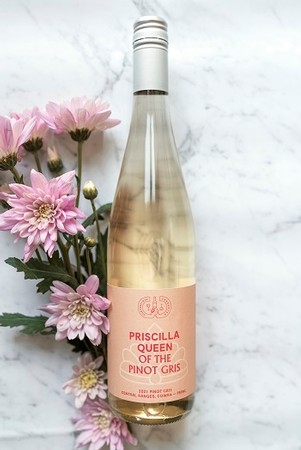 2021 Pinot Gris
Priscilla Queen Of The Pinot Gris
A crisp Pinot Gris displaying lemon and hints of melon on the nose with citrus lemon flavours and solid acid structure.
We love to drink this drop with seafood dishes as well as Asian stir fries. Best served at 8℃.
We entered our Priscilla into the 2022 London Wine Competition, a competition that celebrates wines that have been created with the consumer in mind. We're incredibly proud to walk away with a Silver Medal!