TRY OUR WINE,
AND SHARE OUR VIEW.
When it comes to what we believe in, we stand our ground. So if you want to meet some Contentious Characters in person (and taste some Canberra cool-climate wines while you're at it), we're pretty easy to find.
Come over to beautiful Wamboin in the Canberra district wine region for a winery tour, wine tasting, a good meal made of local product or a simple yarn. We'll show you what we're all about. And the odds are good you'll spot a kangaroo or two bounding through the vines.
We love living here. So everything has been designed to showcase the landscape and work harmoniously with our classic Australian surroundings, from the native timber boundaries, to the commanding views from our restaurant.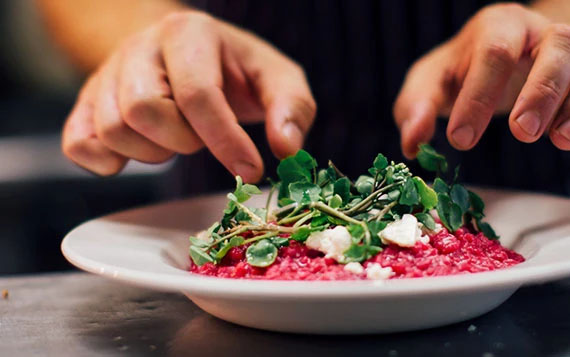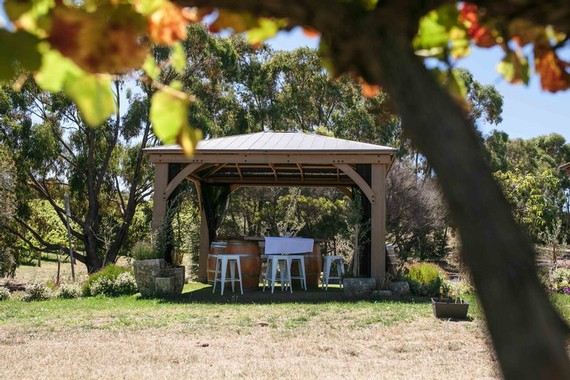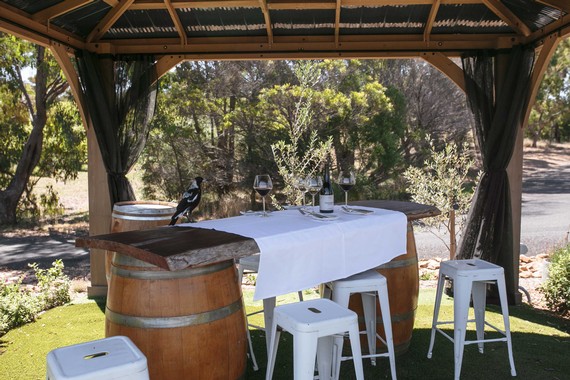 CELLAR DOOR
AND KITCHEN
There's nothing contentious about our hospitality. With friendly local service, and an open fire in winter, our cellar door offers a warm welcome all year round.
Visit us Thursdays to Mondays for a winery tour, wine tastings, wine sales and a good feed with a great view.
Offering a wide range of tempting fresh local produce, our menu blends traditional Italian flair with contemporary Australian dishes, chosen to complement our Canberra cool-climate wines beautifully.
Choose to feast inside, on our sunlit deck or in one of our two special pavilions, set right besides our vines. (Note: Our pavilions are for parties of 4 to 20 people, only grazing boards, sides and bubbles & oysters are served here).
From epic lunches to Friday night specials, our Chef makes sure the food served in our kitchen is every bit as interesting as the wines behind our cellar door.
We are dog friendly in our outdoor areas, let us know if bringing your furry friend at bookings@contentiouscharacter.com.au. Don't forget to tag your photos #contentiouscharacterpups check out some of the other doggos that love visiting. RULES FOR ALL DOGGOS - All dogs must be on a leash at all times, under the control of a human and having a quiet time without barking, borking or berking. When #hit happens, clean it up in a bag and dispose of correctly. We reserve the right to very politely ask regular rule-breakers to put their tail between their legs and head home.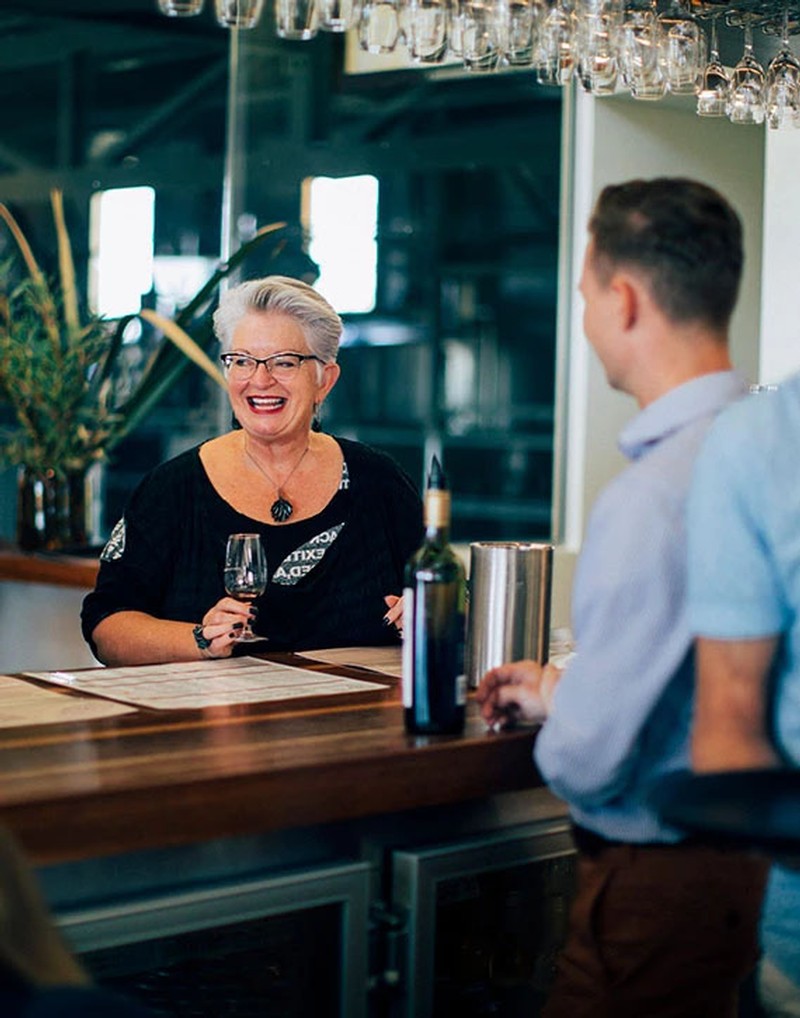 TAKE IT ON THE NOSE – TASTINGS
You won't find any better for a Canberra wine tasting. There's a Contentious Character wine to suit everyone.
Contentious Character vintages commenced in 2015 and are a cool-climate, new world twist on old world styles.
Our Founder's Museum and Founder's Reserve wines are quality old vine Lambert wines from deep within the cellar. A variety of vintages and varietals, they've been lying low for a few years and have developed an exceptionally mature, mellow character.
Take a single variety flight, offering an insight into several vintages of the same varietal, paired with matching cicchetti (Italian tapas). Or simply pick and choose a few wines from across the range. Either way, the different personalities of these wines will give you plenty to debate, even well after your visit to the Canberra district wine region.
HOST YOUR EVENT HERE
If you fall in love with the place as much as we have, talk to us about hosting an event for you.
Rolling hills and distant views of the Snowy Mountains create a charming backdrop to our cool-climate vineyards - perfect for whatever event you're celebrating.
For any group over fourteen people we generally provide a set menu or arrange pre-ordering.
We've got a large, flexible function space and can cater to all kinds of events, from corporate hospitality, to birthdays, weddings and hogmanay's – never let it be said we don't enjoy a party.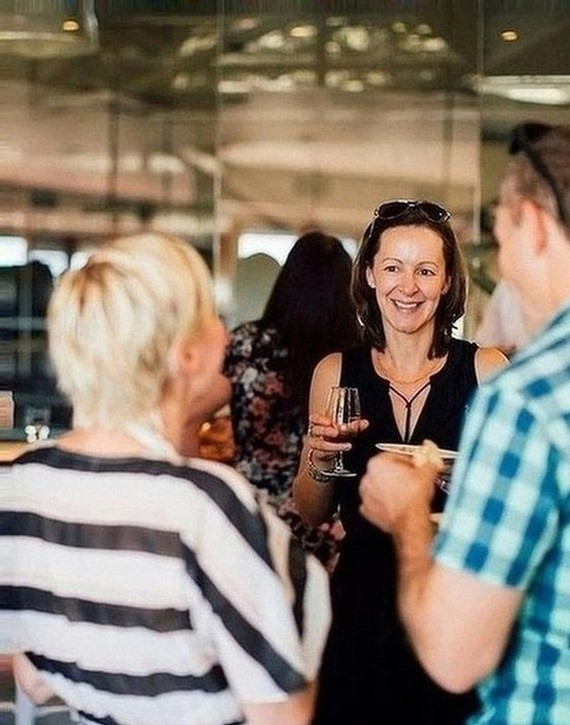 Cellar Door Tastings, Lunch, Dinner & Takeaway
Thursday & Friday 11am to 9pm. Saturday, Sunday & Monday 11am to 5pm
BOOK HERE FOR TASTINGS ONLY

For future bookings greater than 12 people please email us on business@contentiouscharacter.com.au or call 0408 032 059.

How to find us
We might be contentious and do our own thing, but we could never live too far from civilisation. We're just 30km east of Canberra in the rural district of Wamboin, in easy reach of the Federal Highway and Canberra Airport (ask us nicely and we might be able to pick you up).
810 Norton Road
Wamboin NSW 2620 Australia
Coach parties welcome, by appointment only.
Call ahead on: 02 6238 3830
bookings@contentiouscharacter.com.au
CHOOSE YOUR TRANSPORT
Small buses:
Aaron Valley at Limousines 0431546 648; or
call or email Daves Tours 0492 938 244 info@daves.com.au; Buses for 27 -60:
Nikki at Deanes Transport 1800 317 000; Self – Hire: Hire a 12 seater for normal licenced driver at Queanbeyan or Canberra Hertz and a non drinker can self drive; Mini Taxies/Uber: Book a mini taxi in advance for 6 - 12 people with ACT Cabs, Silver Service ACT, Elite taxis; Uber/OLA: Uber will deliver you out here but taxi required for returns