Contentious Virtual Wine Tasting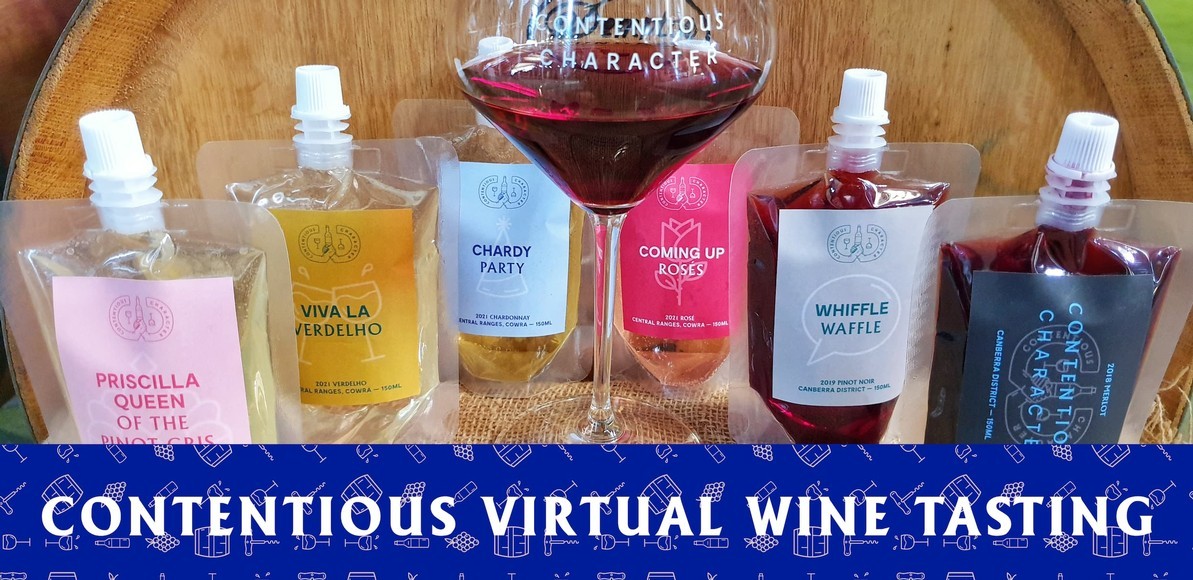 Come on a magical virtual wine tasting journey of 6 characterful wines.
Join us at 7pm on Friday 18 February 2022, where you will meet Jeremy Wilson, our Winemaker and Mandy, our Cellar Door Manager.
They will both give you an in-home tasting experience like no other, just like you were with them at our beautiful winery in the rolling hills of Wamboin.
Delivery Information:
For those outside of the Canberra area and surrounds, we would recommend purchasing 2 weeks in advance to receive the pack. Our shipping provider Australia Post are experiencing delays.
DETAILS
DATE
Friday 18 February
TIME
7pm - 8.30pm
TICKETS
65 dollars including all wines
PLACE
Online (Microsoft Team)
BUY WINE TASTING
Virtual Wine Tasting & RIEDEL Performance Tasting Set
For those who have dined with us at Contentious Character, you will know the importance of using the right glasses for your tasting.
Upgrade your experience and purchase your very own RIEDEL Performance tasting set of 4 premium glasses valued at $195. After all, we all know size (and shape) matters.
Please login with your membership passwords to ensure your member discount is applied to your booking for you and your guests for this showcase event.
DETAILS
DATE
Friday 18 February
TIME
7pm - 8.30pm
TICKETS
190 dollars including wine tasting for one & 1 RIEDEL Performance Tasting Set.
PLACE
Online (Microsoft Team)
BUY WINE TASTING & RIEDEL