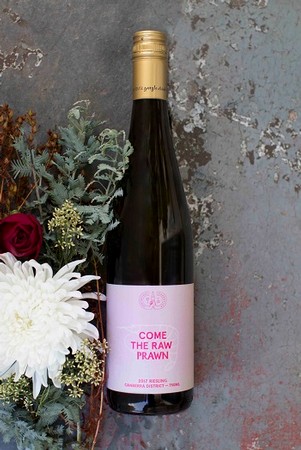 2017 Riesling
Come the Raw Prawn
Lemon and lime with a floral twist combined with a crunch green apple texture and hints of tangerine make for an enjoyable finish.
As the name suggests this works wonderfully with prawns or any seafood for that matter, as well as pork and Asian cuisine.
Best served at 8 degrees.