16 March 2021 | Contentious Character
Canberra Wine Week 2021

From Canberra Wines:
Grapes have been grown and wine made in the Canberra District since the 1840s, although in common with a number of other smaller Australian wine regions, the industry went into decline for several decades from the turn of the 20th Century.
Interest in viticulture and winemaking in the Canberra District was rekindled in the 1970s and 1980s with a number of what are now highly regarded vineyards and wineries. Our district, which spreads across Canberra, Hall, Murrumbateman, Yass, Bungendore, Lake George, Wamboin, Gundaroo and Collector has grown considerably over the past 50 years it is now estimated that there are some 140 vineyards with approximately 450 hectares under vine, and upwards of 40 cellar doors.
Canberra District Wine Week 2021, is not only a special year of celebration due to a disastrous 2020, but we're recognising and celebrating 50 years of the first plantings of vines and subsequent production of wine within the district, cementing our place as a premium cool climate wine region in Australia.
And we want you to celebrate with us.
Here is how you can celebrate Canberra Wine Week at Contentious Character:
Join us for an Indulgence Wine Tasting experience with a 2-course meal
Over the weekend of 20-21 March and 27-28 March, enjoy an intimate group Indulgence Wine Tasting experience, hosted by a Contentious Character, followed by a 2-course lunch or dinner.
You'll be joined by no more than 3 other couples. Wines will be curated for the group and drawn from the Founders Museum Collection, our unique collection of old world style aged vintages as well as from the Contentious Character range of new world styles.
Our Indulgence Wine Tasting was recently launched with new matched food elements as well - an experience unique to our winery and kitchen! You can check out the tastings menu here.
When it comes to lunch or dinner, we offer a wide range of tempting fresh local produce in a blend of traditional Italian flair with contemporary Australian. Our food is chosen to complement our Canberran cool-climate wines beautifully - and yes, you'll also get a glass of wine of your choice with your lunch or dinner.
Wine Tastings only
Are you all about the wine only? We're hosting Indulgence Wine Tastings on their own for Canberra Wine Week as well.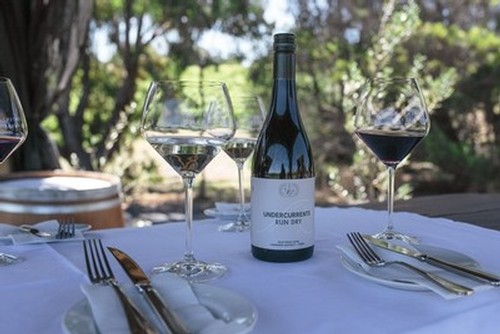 Experience the best of Contentious Character by traversing styles and vintages across 12 wines with newly matched food elements including jamon, salami, cheddarbelle cheese and housemade pate. You can check out the tastings menu here.
Available Saturday 20 to Monday 22 March and Thursday 25 to Sunday 28 March.
We are so proud to be part of the Canberra Wine District.
Hope to see you at our beautiful winery in the rolling hills of Wamboin.
Comments