Love in the Vines - Valentine's Day Dinner 2022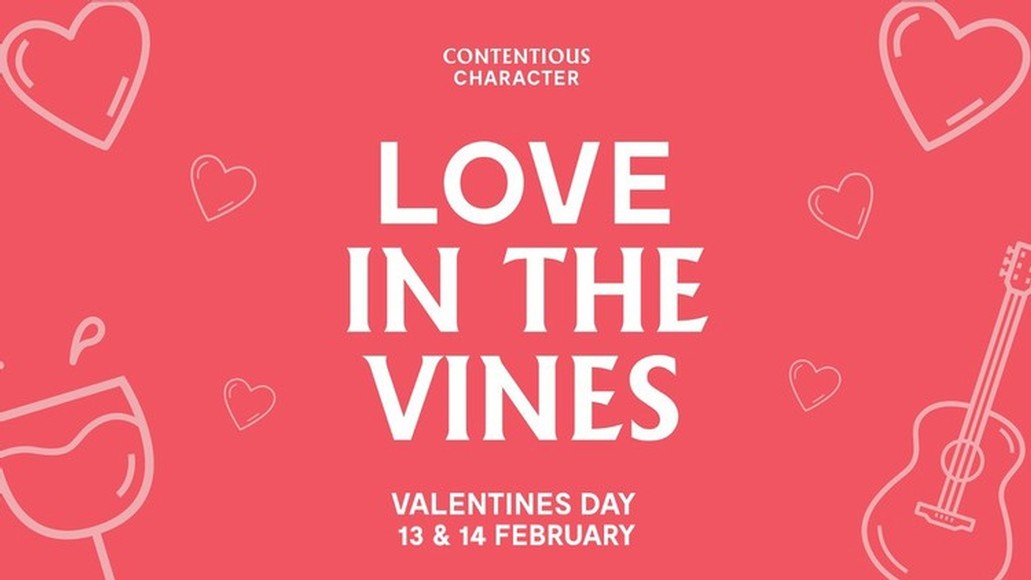 Toast to love in the vines this Valentine's Day.
The scene's all set for your date with white linen tablecloths, candles and live romantic music by the renowned Alex Rapauch.
And it's not just an affair of the heart, but an affair of the taste buds too with an exclusive 4-course tasting menu and the option to add on bubbles and a dozen fresh oysters.
Choose between Sunday 13 February or Monday 14 February for your dinner.
Email any other special requests or dietaries to bookings@contentiouscharacter.com.au
If you are a Local or Club member login with your email to obtain your discount.
DETAILS
DATE
Sunday 13 February or Monday 14 February
TIME
From 6pm onwards
TICKETS
100 - 200 dollars
PLACE
810 Norton Road, Wamboin, NSW, 2620
SOLD OUT