Contentious New Year's Eve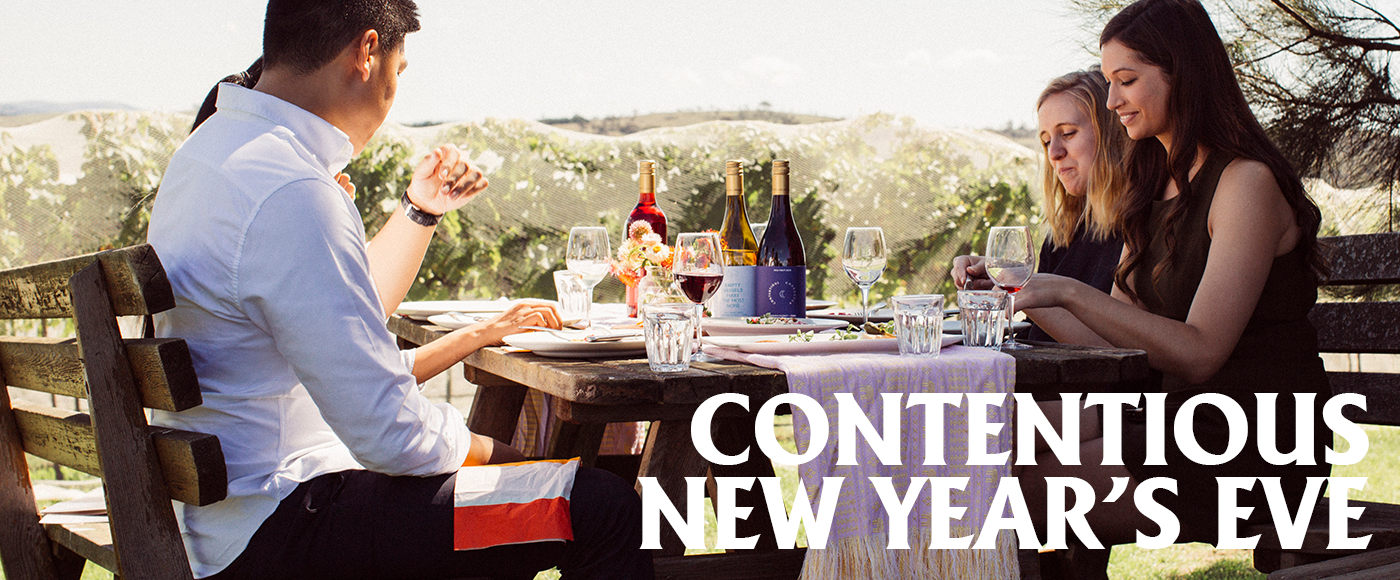 Good year or good riddance? Either way, toast to 2021 and welcome 2022 at our winery.
Tickle the tastebuds with a special 4-course menu at 140 dollars per person.
Add on paired wines at 180 dollars per person.
All meals will be served in our restaurant.
If you're going BIG, start your celebration with a dozen of fresh oysters and 2 glasses of bubbles for 59 dollars.
Email bookings@contentiouscharacter.com.au for dietaries and seating requests.
DETAILS
DATE
Friday 31 December 2021
TIME
6.30pm - midnight
TICKETS
140 - 180 dollars per person
PLACE
810 Norton Rd, Wamboin NSW 2620
Book Dining
For something more casual, join us outside for a Garden Party BBQ!
It's a cover charge of 30 dollars per person to enjoy the views and live music from the Guitar Case Troubadours, Jeff & Deej Duo & the Lying Cheating Bastards.
From 6.30pm - 9.30pm, the BBQ will be firing and the bar pouring drinks.
Please note that food and drinks are not included in the cover charge.
No BYO food or drinks allowed.
We will only be accepting cashless payment for any food and drink purchases.
DETAILS
DATE
Friday 31 December 2021
TIME
6.30pm
TICKETS
30 dollars cover charge per person
PLACE
810 Norton Rd, Wamboin NSW 2620
Book Outdoor