Dessert Palooza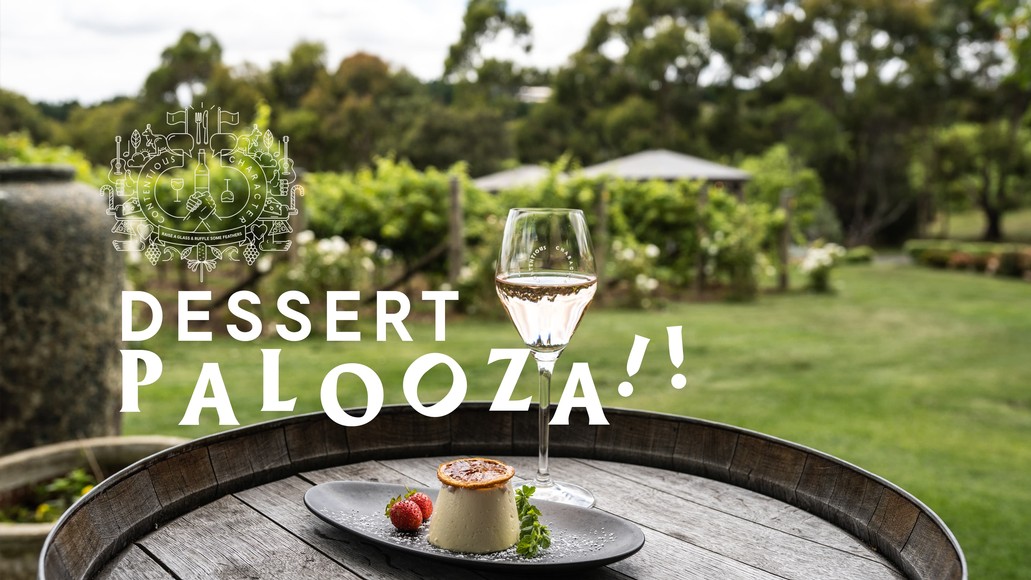 For the first time EVER, we bring to you a 5-course dessert degustation with paired wines.
We'll tickle the sweet spot first with a sparkling champagne float with passionfruit sorbet before spooning into a kaffir lime curd tart.
A beloved classic comes next, with a Contentious twist (of course). Dive into an apple crumble, made from orchard apples infused with Wamboin cinnamon.
Things get serious when the crème brûlée comes out in its luxurious creaminess.
It's no dessert degustation without chocolate so we top it all off with a perfectly rich and warm chocolate fudge brownie.
And they all are expertly matched with our Contentious wines.
The proof of the pudding is in the eating and drinking and we're ready to prove it all sweetly right, so are you in?
DETAILS
DATE
Saturday 24 September 2022
TIME
7pm
TICKETS
95 dollars per person
PLACE
810 Norton Rd, Wamboin, 2620 NSW.
BOOK NOW